You will be taken to a blank "Edit Case Log Entry" screen. Fill in the appropriate fields for this new case. Make sure to follow AVDC standards for case log data entry.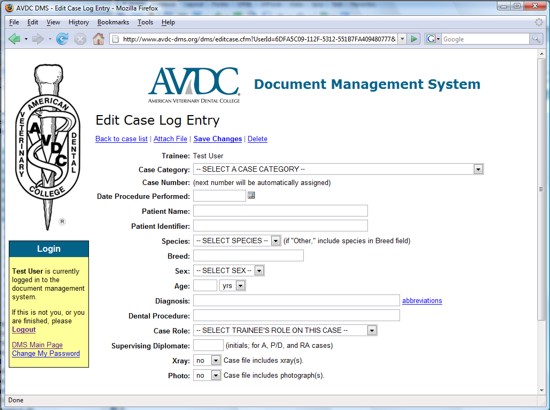 Recommended entry standards:


Patient name: [Pet Name] [Owner Last Name], without quotes, parentheses, or brackets. For example: Spot MacKenzie.